Our values
Committed teams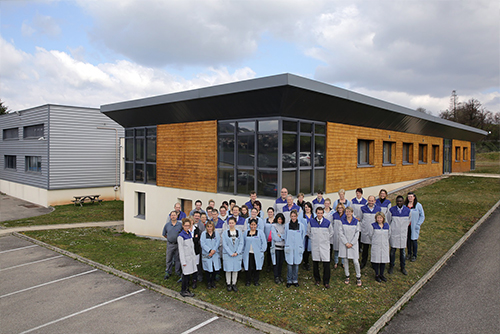 Pride
As a value shared by all our collaborators and indistinguishable from belonging to the company, pride is the guarantee of our individual and collective production. It enables us to help our clients to achieve success.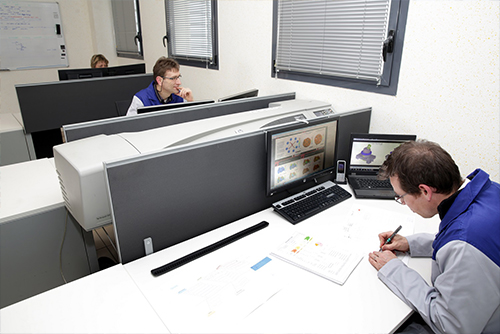 Passion for challenges
It promotes accountability and nourishes initiatives and the commitment of working teams. It gives meaning to work and helps cope with the stringent quality requirements of our trading partners.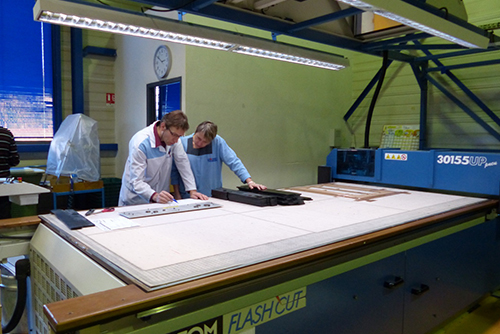 Exemplarity
More than just a value, exemplarity is one the management tool we convey to all our teams and which founds the culture of our company. It results in complying with the working rules and the fulfilment of our commitments to our clients, which is a token of our performance.
Respect
It has been part of our company since its foundation. It enables everyone in the company to be attentive to both internal collaborators and external partners, in respect of their difference and diversity. Respect implies our duty to meet the requirements of our clients.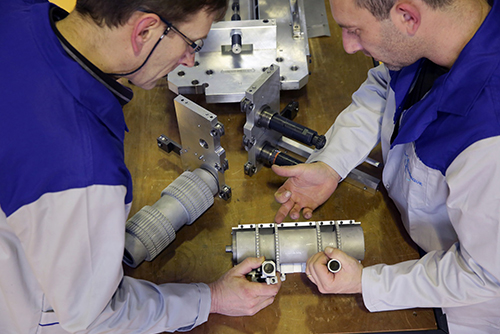 Working hand-in-hand
Awareness of belonging to the same team creates group cohesion and helps share expertise and good practices internally. Such group cohesion enables us to establish strong partnerships and trust contracts which allow us together with partners to provide our clients with the best solutions for their needs.